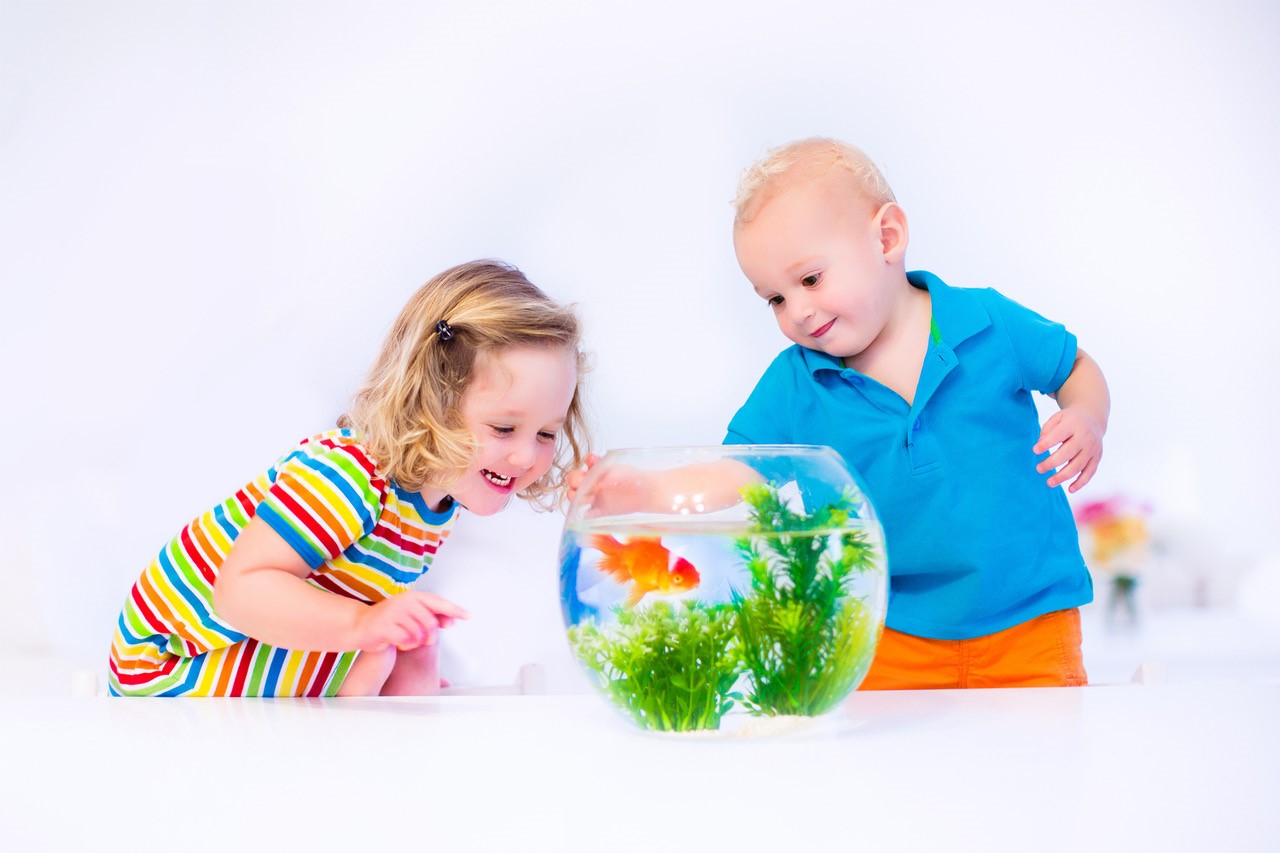 Welcome to Discovery Vine Childcare
Out of school and Nursery Day Care in Preston, North West.
Discovery Vine is owned and managed by Jane Shepherd and Lynda Garbutt who are both qualified to degree level in childcare and have been awarded Early Years Professional Status.
They ensure Discovery Vine is high quality by meeting all legal responsibilities to provide consistent care that does not put your child's safety and welfare at risk and only employing suitable staff with relevant training, qualifications and experience. All staff are subjected to an enhanced criminal record check prior to working with children.
To register your child with
Discovery Vine please
Click Here
[layerslider id="1″]
Activities Include
We offer your children indoor and outdoor activities designed to develop children's spiritual, emotional, physical, social and intellectual capabilities.
Arts & Crafts
Art and craft activities help children develop mentally, socially, and emotionally. Creating art may boost their ability to analyse and problem-solve in numerous ways. As children manipulate art tools their fine motor skills improve and when they experiment with materials they dabble in science. Most importantly perhaps, art helps boost their self-confidence. Children who feel able to experiment and to make mistakes feel free to invent new ways of thinking, which extend well beyond the activity itself.
Messy play
Messy play contributes enormously to the development of a child's cognitive and creative abilities. It allows a child to explore their senses by providing the opportunity to pour, mix, squeeze and squelch materials not normally available to them. Also, not having to produce something in particular, leaves a child free to explore all sorts of possibilities. It taps into a child's curiosity about the world around them and feeds their irresistible urge to try new things out and experiment. In short, the benefits that messy play bring to a child's development are extensive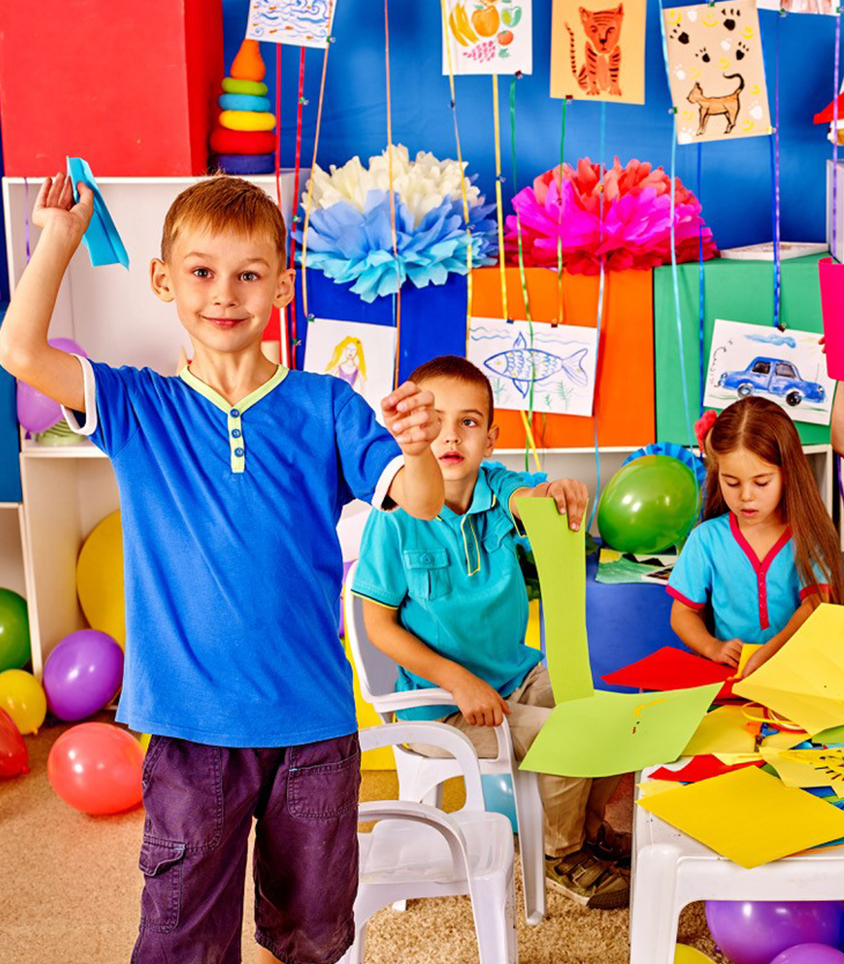 Quiet time activities
Quiet time activities give children the chance to relax and enjoy simple activities. Quiet time is a crucial part of growth and development in young people. Children who aren't used to having this time get bored easily. Quiet time gives children a chance to builds independence and confidence, relax, be creative, strengthen their focus and attention and provides an opportunity for self-reflection. It is in quiet time that children experience bursts of creativity and unique thinking. Our quite time activities include reading, listening to music, colouring, simple craft activities, simple construction activities and relaxing and chatting with friends.
Outdoor Play
Playing outside gives children the chance to explore the natural environment and have adventures. They can play favourite games, test their physical limits, express themselves and build self-confidence. When children are outside, they have more space and freedom for big movements, like running, jumping, kicking and throwing. Physical activities like these are good for health, fitness and physical development. Spending time outdoors gives children fresh air and a bit of safe play in the sun can be good too – small amounts of sunlight exposure can help boost vitamin D levels. As well as learning about nature, children who play outside develop better language skills, are fitter, and have fewer behavioural problems. Research shows that children use five times as many words when they play outdoors compared to indoors, and that there is a direct correlation between obesity and lack of time spent outside. There really is nothing like the freedom of playing outdoors to improve children's physical and sensory development and their imaginations, not to mention the fun factor!
Games
Playing games is an easy and excellent way for children to spend unhurried, enjoyable time together. As an added bonus, games are also rich in learning opportunities. They satisfy your child's competitive urges and the desire to master new skills and concepts. Games don't need to be overtly academic to be educational, however. Just by virtue of playing them, games can teach important social skills such as communicating verbally, sharing, waiting, taking turns, and enjoying interaction with others. Games can foster the ability to focus and lengthen a child's attention span by encouraging the completion of an exciting, enjoyable game.
Puzzles
Puzzles not only help to keep children involved but also improve their memory and vocabulary. Experts are of the opinion that puzzles are an important means of learning that can help enhance overall development of the child. They are good for developing eye and hand coordination, problem solving, cognitive skills, social skills and confidence building. Puzzles are open-ended and imaginative. A little bit of one part and a little bit of another part of the puzzle fits in making your child rounded, creative and happy as well. The best thing about puzzles is that children love to play with them!
Problem Solving Activities
Problem solving activities are a great way to teach children the skills they need to solve their own problems, big or small, with a sense of immense confidence. Encouraging problem solving skills can help children to develop a dynamic personality and smart mind. For all of us, solving problems is a necessary part of life. Learning how to solve problems can provide a number of unique benefits to children. Some of these benefits are development of confidence and courage, enhancement of self- image and self-esteem and an ability to face any odds or difficulties. Providing challenges for children to solve can help them develop a dynamic personality that is full of energy and vigour.
Role play
Role-play can take many different forms and serve many purposes. As well as feeding the imagination and encouraging empathy, it is a powerful way of developing social skills. Teachers are being encouraged to offer more role play and creative play opportunities beyond early years. But imaginative play is more than children having fun. It has a crucial part to play in their intellectual and social development. The ability to make one thing stand for another, to picture things that are not there, are critical features in the growth of both thought and language. Creativity has its foundations in imaginative play. It is here that children's earliest stories are both invented and enacted.
Small world play
When children immerse themselves in small world play, they act out roles and scenarios, many of which they have experienced first-hand. These activities also provide opportunities for children to imitate everyday actions and events from own family and cultural background. Children gain a great sense of who they are and where they belong in the world through this type of play, and if given the opportunity, can discover and relate to a variety of real-life situations. When children take on and act out another role, it supports their language development, confidence building and self-esteem.
Construction
Surface friction, centres of gravity, and potential energy are just some of the scientific principles children will unconsciously be experimenting with when building with construction toys and materials. Construction activities provide children of all ages with important creative and learning experiences. Construction toys, of all the toy categories, offer the most open-end opportunities for children to design and create imaginative structure. Using abstract, modular forms, construction toys present a 'what if' question and allow children to construct and continually modify their own representations. Playing with a variety of building and creative products helps children build self-confidence and encourages they're independent learning. For the fullest development of fine and gross motor movements and for the growth of eye-hand coordination, it is extremely important for children to play with a variety of materials both natural and manufactured, like wooden blocks and other construction materials. Giving children ample time to explore and play alone and together helps to make them more confident human beings.
Science investigation
Science is the perfect subject to complement a child's natural curiosity. It is practical and relevant, and children embrace it without thinking about it. Science helps answer all those questions kids ask, like 'Why is the sky blue?' and 'How come that pinecone falls down?'" The benefits of learning about science for children are enormous, Science involves a lot of talking and listening to others; it develops patience too – a lot of the time in science things don't happen overnight. Science investigation can teach children to form their own opinions, rather than taking those of others for granted. It helps children to think about what could happen before they do it, to create a hypothesis in their mind. Then kids learn that not everything works the first time. Some experiments fall in a heap and you have to find out what went wrong and try again. It can spark ideas in children's minds that they, too, may one day be capable of creating solutions to big problems.
Music, Drama & Dance
Researchers say there is reason to believe that music stimulates children's brains, dance helps develop motor skills, and drama teaches emotions and problem solving and that's just the beginning, music, dance, storytelling and acting can indeed help children learn. The arts are a thinking tool, a way for children to communicate understanding and misunderstandings and confront them. The arts provide a way for children to discover they can make a contribution; it empowers them and raises their self-esteem. The arts let children put their own individual stamp on what they are good at. Acting can help children learn about self-control and empathy. It is a way to problem solve and to learn to deal with frustrations. Drama and storytelling are good ways to help increase children's vocabulary and a child who is performing must remember what step comes first. It enhances mental organisation.